Majolica and Other Fine Collectibles from Trilogy Antiques


Contact Us
info@emajolica.com
or Phone 972.596.3429
FAX (661) 825-8500


Go to the Sarreguemines Museum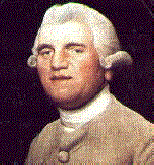 Learn more about Josiah Wedgwood
Contact Us
info@eMajolica.com
or Phone 972.596.3429
FAX (661) 825-8500

Victorian Majolica and Other Fine Collectibles

Visit us at the retail shop at:
SNIDER PLAZA ANTIQUE SHOPS
6929 Snider Plaza at Hillcrest and Lovers Lane,
Dallas, Texas 75205
Phone (214) 373-0822
Open M-F 10-5:30, Sat. 10-5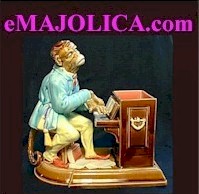 Contact Us
info@emajolica.com
or Phone 972.596.3429
FAX (661) 825-8500




What is MAJOLICA?
Victorian Majolica was produced from 1849 through 1900. Majolica is a lead or tin glazed earthenware which is first fired to the biscuit stage. Then it is decorated with brightly colored metallic glazes and fired again. This gives the piece the brilliance which is characteristic of majolica.

Early majolica like that of Herbert Minton focused on Renaissance motifs; lions, rams, mythological figures. Other favorite subjects for majolica are leaves, fruit, vegetables, and other plants, animals, birds and shells. The oriental influence began to appear as early as 1862 in London. Monkeys, elephants, bamboo, birds and fans were favorite subjects. By 1900 the production of majolica all but ceased due to the over production and changing taste.

A large portion of majolica is unmarked and must be identified through the presence of certain characteristics. English marked pieces may display marks of Minton, Wedgwood, George Jones, Joseph Holdcroft, Samuel Lear, S. Fielding, Worcester Royal Porcelain, W.T. Copland and Wm. Brownfield or can be identified simply by it's British registry mark.

Well known American potters include Griffin, Smith and Hill, Edwin Bennett, George Morley, and Chesapeake Pottery. Many wonderful examples of continental majolica exist which are represented by Sarreguemines, Luneville, Saint Clement, Onnaing and Villeroy and Boch to name a few.
Other Great Links
My favorite Designer: Dianne Rose, Interiors
Another Great Antique Site: Fine Antiques